On August 28-29, 2020, the Development of Intelligent Pharmaceutical Packaging Trends Seminar, a conference exhibiting the series of Truking products, officially kicked off in the Truking Science and Technology Park. More than 60 corporations such as ChiaTai Tianqing, Kelun Industry Group etc., and more than 200 customers from all over China gathered here to discuss cutting-edge technologies, government regulations and products of Truking secondary packaging, and to visit the display of the overall solution to intelligent medicine.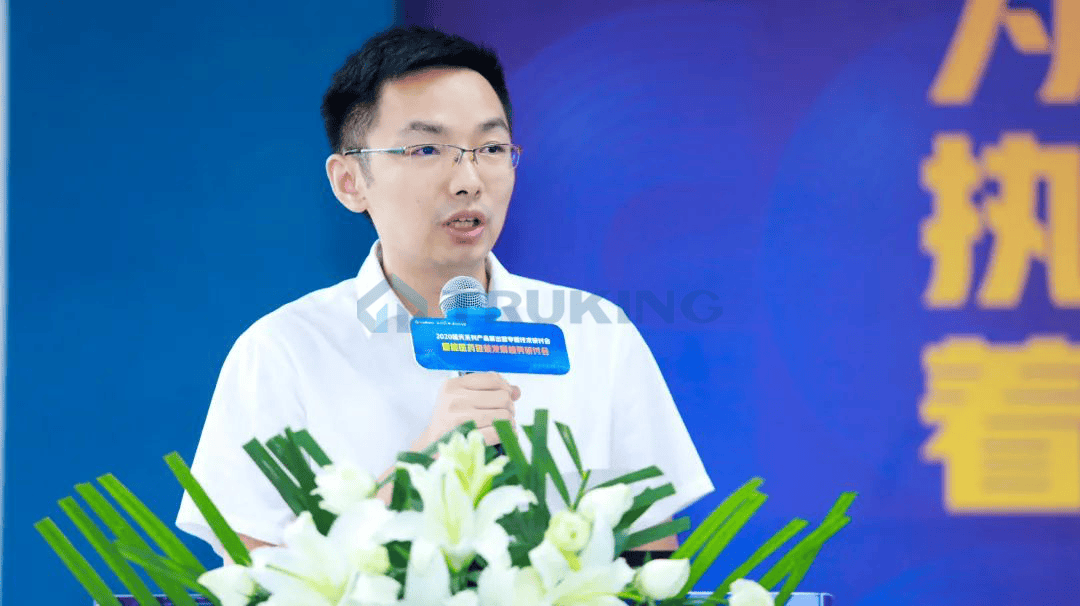 Dayu Cai, Vice President of Truking Technology International Business, presided at the seminar
Dayu Cai, Vice President of Truking Technology International Business, presided at the seminar. He pointed out that as the consumer demand increases and the ease of use as well as the safety of legal regulations develops, the technology of pharmaceutical packaging has also evolved towards the goal of high efficiency, high quality and a diversified variety, which includes pre-filling, plastic packaging, soft double aluminum and paper packaging. For this reason, Truking invited Xin Wu, Technical Director of Beijing Acctrue Technology Co., Ltd., Wei Shi, General Manager of Romaco China Branch, and Yonggao Zhao, General Manager of Truking Intelligent Secondary Packaging Line, who held rounded discussions about development of packaging technology. The topics of the discussion involve the informatization, automation, and diversification of packaging forms.
Seminar speakers
Interpretation of Domestic and Foreign Regulations
More and more governments/regions/associations have become aware of the importance of product serialization and traceability. The regulations the of traceability system have gradually become a mandatory law/industry standard for all entities in the global pharmaceutical supply chain, and it has also become an important indicator of the GMP/GSP.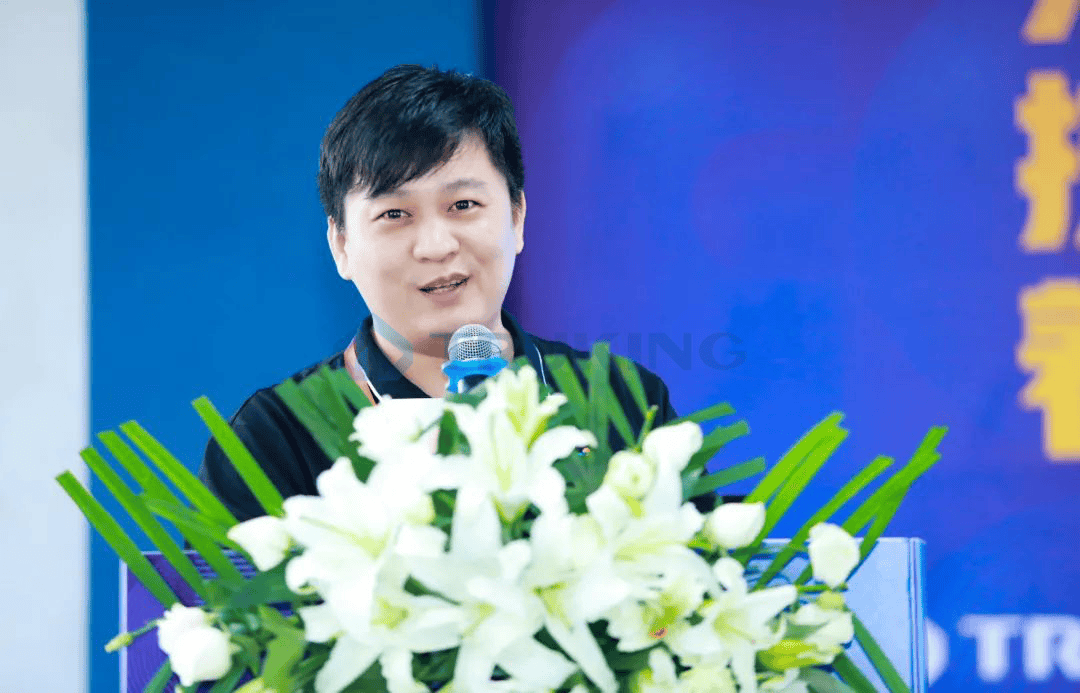 Xin Wu, an expert on coding and product traceability in the pharmaceutical and fast-consumer industry, has conducted in-depth research on pharmaceutical policies. He has long experience working for Beijing Acctrue Technology Co., Ltd.--a top domestic product traceability, where he has served as the project manager, technical director, and solution director.
Specific Application of Intelligent Packaging Technology
Pharmaceutical packaging refers to the process of dividing (filling), sealing, packaging, and labeling semi-finished or finished pharmaceutical preparations with appropriate materials or containers. It also includes packaging technology that provides quality control, identification of trademarks and instructions of drugs. At present, packaging forms are developing in the aspects of intelligence, continuity, diversification and integration.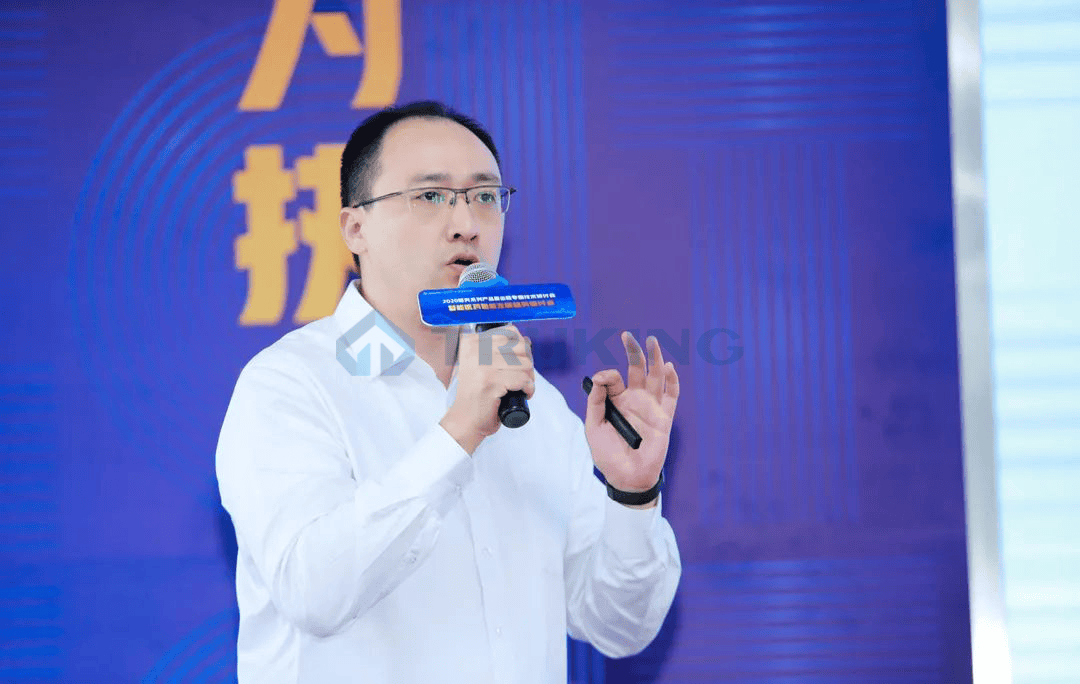 Wei Shi, General Manager of Romaco China Branch, has been in the industry for 15 years, and has rich experience in production and management of sterile and oral solid preparations. He led multiple construction projects on the globalized reagent-production bases .
The Trends of Pharmaceutical Packaging and Development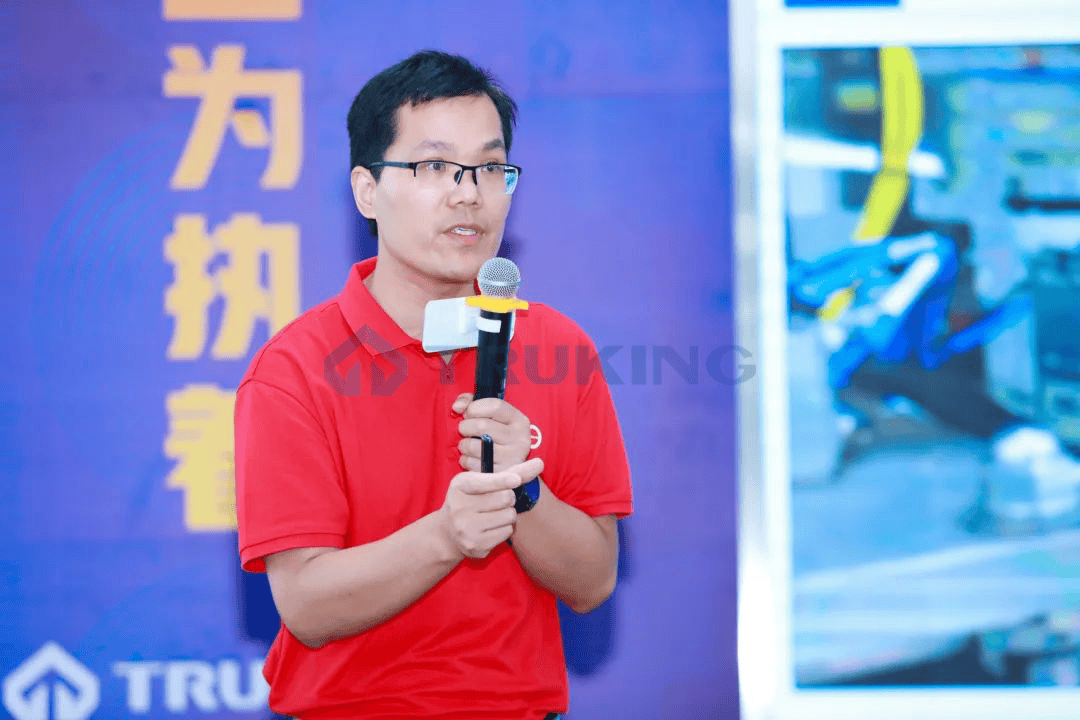 Yonggao Zhao, General Manager of Truking Intelligent Secondary Packaging Line, introduced the trends of pharmaceutical packaging and development from aspects such as the history of secondary packaging, the leading technology of Truking secondary packaging and customization--a variety of product feeding units, intelligent systems and regulations.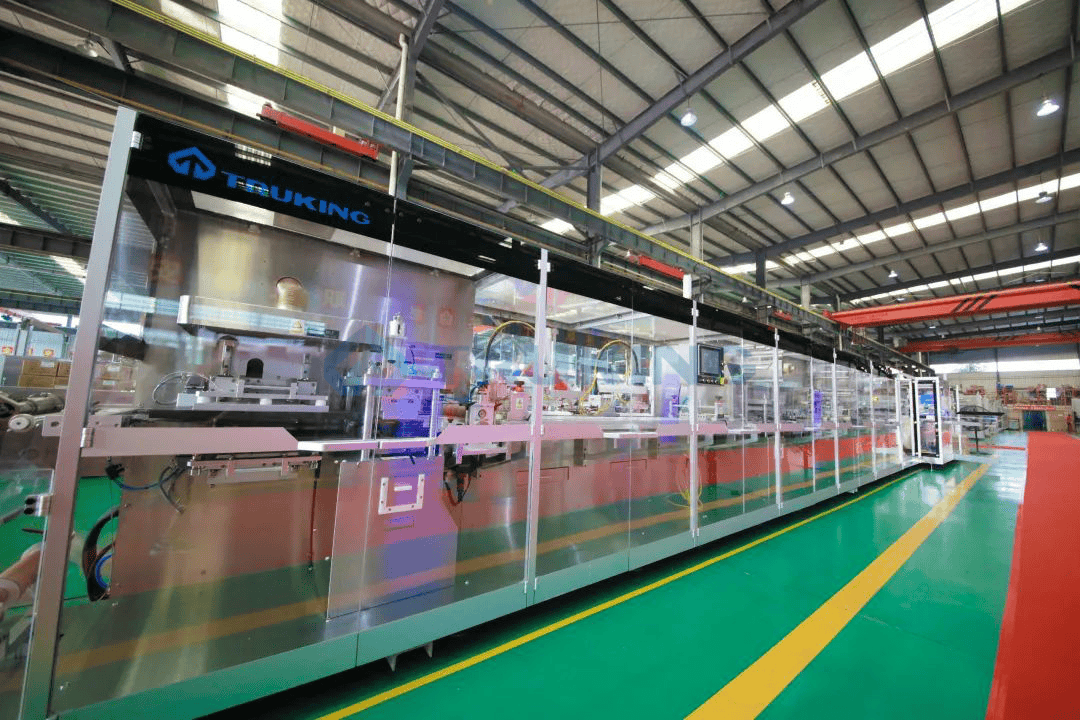 The overall solution to biopharmaceuticals is based on high-efficiency and energy-saving process of equipment systems, centered around information systems work, and connected by automated logistics, which all together achieve high-efficiency, high-quality, and safe production of products.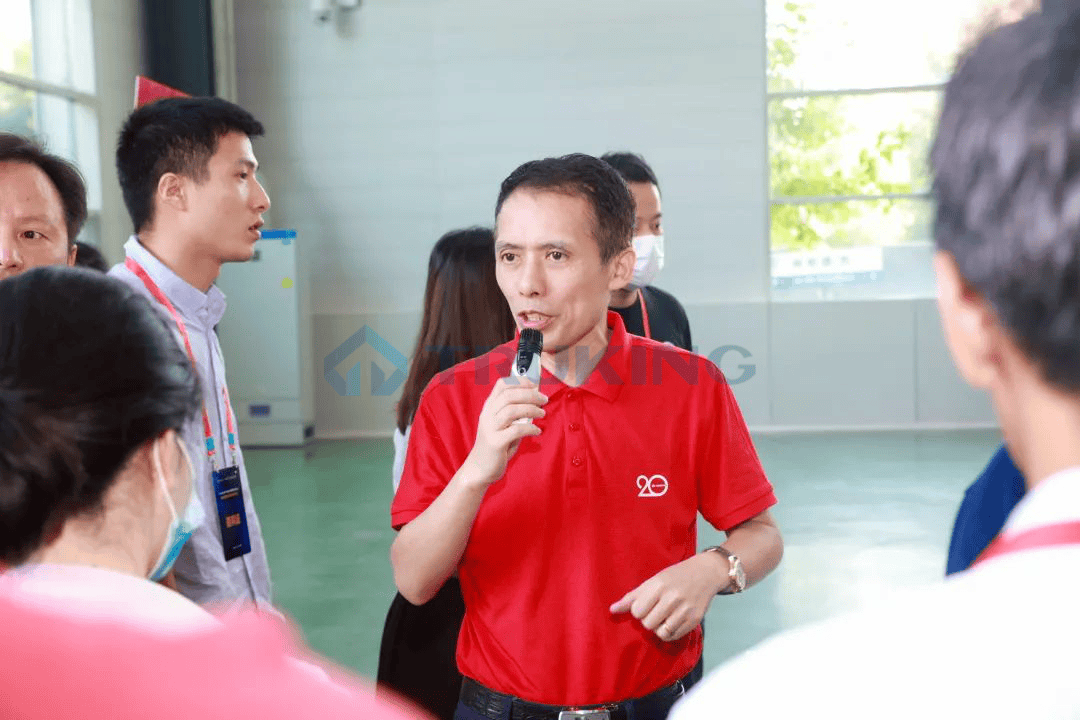 Fanyun Zeng, CEO of Truking Technology, presenting Truking products to the guests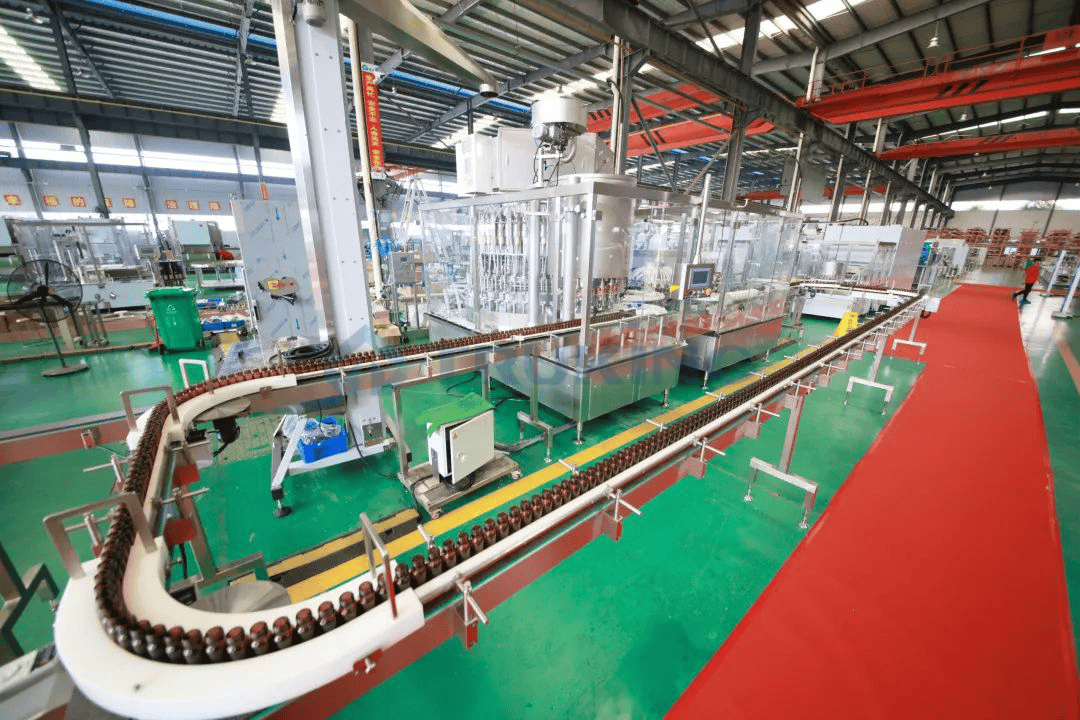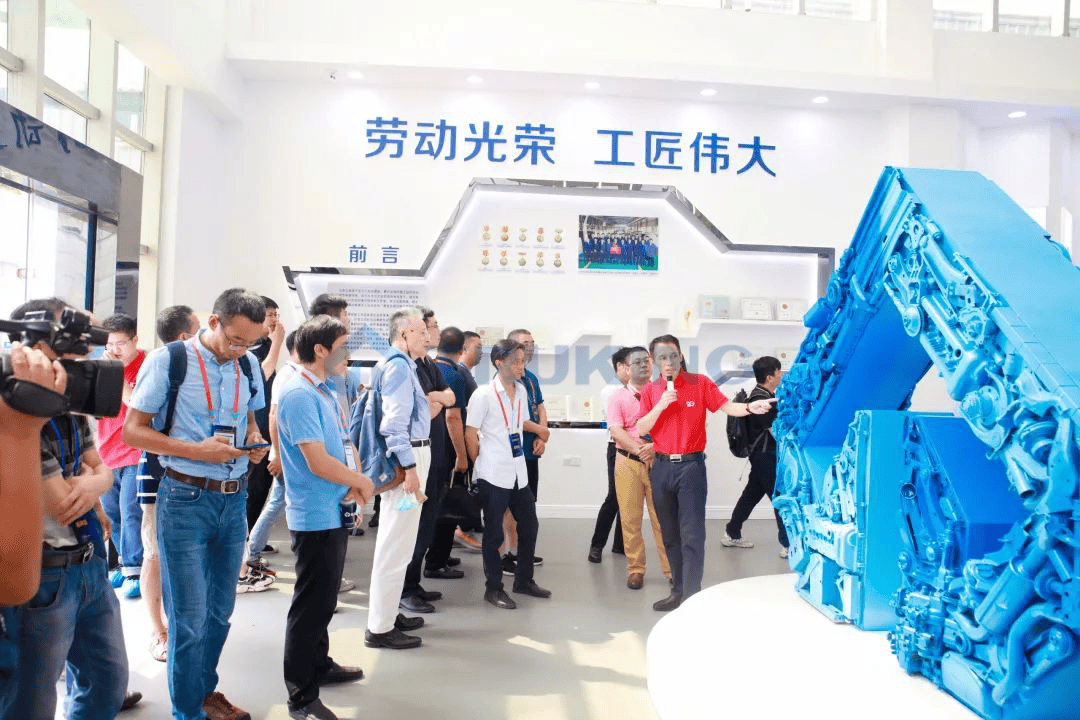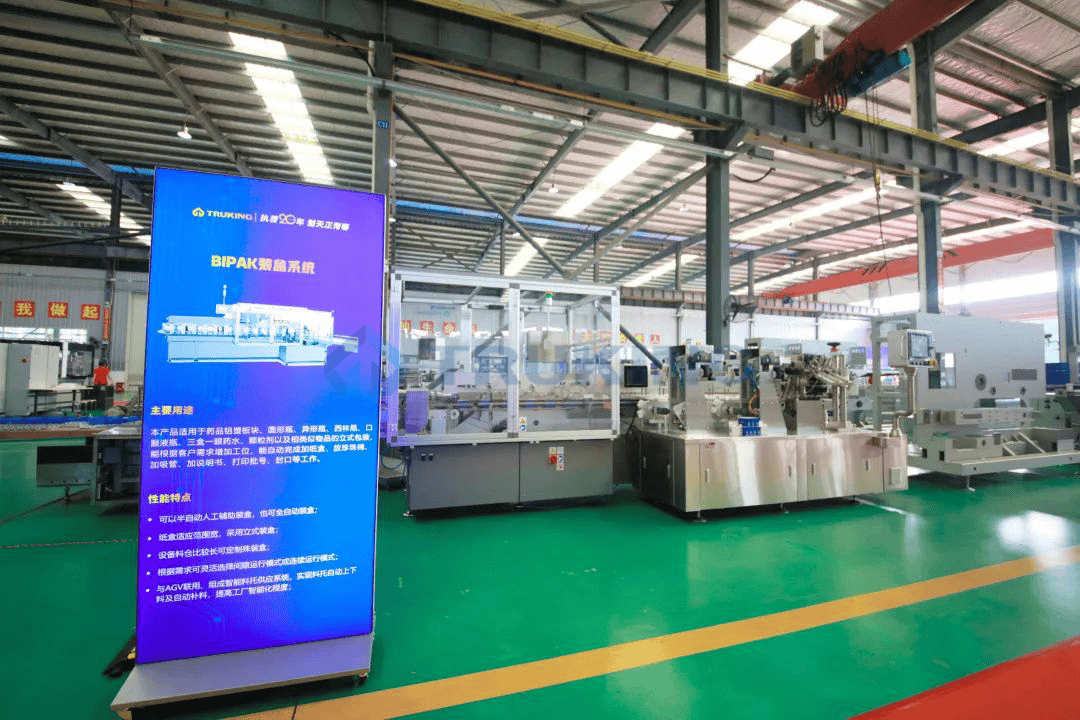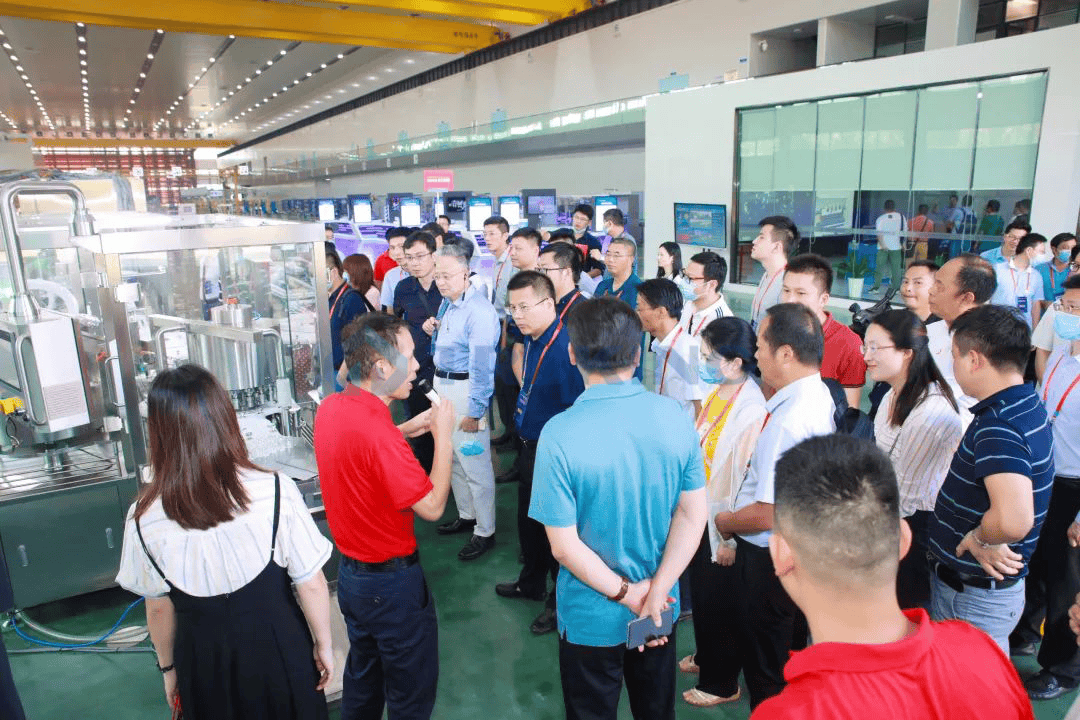 In the product display area, the guests visited the whole production process of Truking's Nest Syringe Filling and Stoppering secondary packaging line. The overall solution to the project on display consists of three production lines including single packaging, multiple packaging and blister packaging. Intelligent solutions such as drug production and packaging technology, and related equipment (de-nesting machine, plunger rod insertion and labeling machine, blister machine, cartoning machine, sealing and labeling machine, three-phase printing and testing, weighting machine, electronic supervision code, carton machine or wrapping machines, case packer and palletizing machine, etc.) received exceedingly positive feedback from the guests.
From a few years ago, Truking has already began to plan the production of intelligent secondary packaging lines. Hundreds of production lines serving pharmaceutical companies have proved that Truking intelligent pharmaceutical packaging is growing rapidly and will continue to improve in the future and start a new chapter!